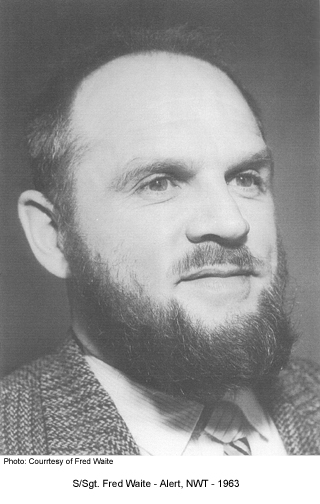 Service on the NWT&Y Radio System

Aklavik: 1948 - 1950
Fort Good Hope: 1950 - 1953
Beaverlodge Lake: 1953
Ennadai Lake: 1954
and also
Alert: 1963

Fred served for several years on the NWT and Y RS at various stations including Ennadai Lake, NWT. In 1954 whilst he was the NCO i /c of Ennadai he was instrumental in saving the lives of 22 inland Inuit who
were stricken with influenza. Acting on instructions from the Medics in Churchill he administered the stations supply of penicillij and aspirin to them and pulled all 22 through. For his efforts and action Fred was awarded a citation from the Chief of the General Staff.

Fred passed away in Medicine Hat, Alberta, on Saturday, October 28th, 2006 at the age 85.