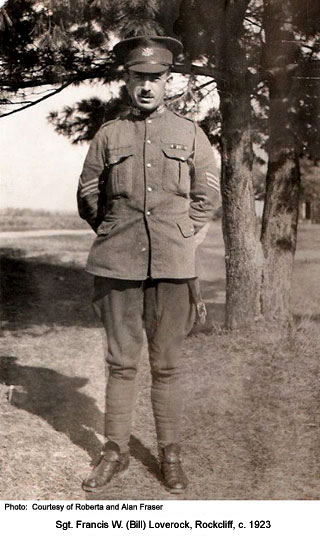 Service records indicate that FW Loverock was assigned to Ft. Smith in 1926.
He served as A/C.S.M and A/Q.M.S. He retuned to Edmonton in 1929.
S/M Frank Heaths album contained this photo which was taken at Rockcliff in the mid 1920s.
In that photo he was referred to as "Bill". We have no other records at this time.
---

If anyone has information or photographs of FW Loverock please get in touch with us at