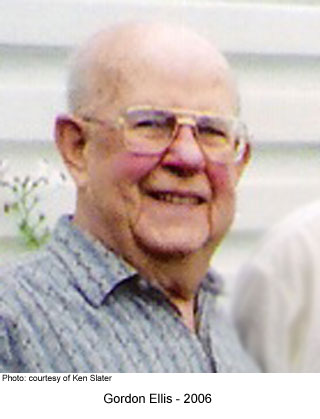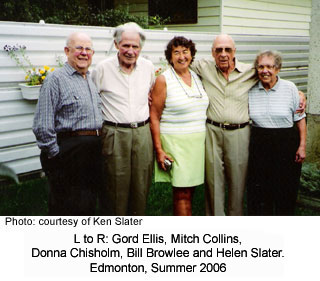 Gordon Ellis served on the NWT & Y Radio System as a Tele Op and Crytographer in Calder. Among other postings he did a tour in Gaza (UNEF) and in Cyprus; he spent some time at the school as a Tele Op instructor; he also was at HQS Quebec Command in Montreal and Mobile Command in St. Hubert; he served at DND HQS with Postings and Careers (Signals): he did a tour with the Comm Sqn in Winnipeg and also with 742 Comm Sqn.
Gordon Ellis passed away suddenly on Nov 21, 2006 at the age of 78 years.
If anyone can provide us with other photographs or information we would be pleased to post it here.